The GSN Convention Centre is one of the best function halls in Rajahmundry, and in recent years, the increased competition among marriage function halls in Rajahmundry for business, an understanding of the significant facilities and attributes and services is important.
The ambience of the location pleases everyone with its engaging environment. The pleasant surroundings are best suited for all kinds of events. What's more, the amenities are excellent and incomparable.
You can book the centre to celebrate any event that is special to you, knowing that it will be a huge success. The centre boasts the most modern communication system and a high-quality sound system to ensure that every business and social event is a huge success. So, what are you waiting for? Get in touch with the GSN Convention Centre and book it for your event today!
The GSN Convention Centre offers best-in-class facilities and quality service, with function venues that can accommodate events of 500 to just 10 guests, with groups as large as 1000 being accommodated now and then. Additional facilities available are:
Interpreting booths and equipment in an open space.
VIP holding suite
Emergency treatment and optional emergency medical services
Modern restroom
Free Wi-Fi (wireless internet) access all throughout
Business Center with free web access and administrative assistance
Hotel accommodation booking facility.
Transport service
The GSN function hall in Rajahmundry offers a range of packages that include catering, facilities, and equipment. We also offer a wide scope of function menus (such as cocktail menus, buffet menus, plated menus, braai menus, etc.). Customized and exceptionally designed packages and menus are available on request.
The GSN Convention Center has ample floor space to meet all your conference exhibition requirements. The exhibition space flows from the fundamental foyer area and is therefore situated for high visibility. A floor plan of the GSN Convention Center with marked exhibition space is available in the floor plan section.
The GSN Convention Center is frequently chosen as marriage halls in Rajahmundry and for all other types of special and extraordinary events. Different outdoor areas are available around the outside, which can be used for anything from open-air shows to outdoor exhibits. The only limit to the GSN Convention Centre is the opportunity of a lack of creative mind, and, with our creative staff and information from suppliers, this cutoff is removed and anything is possible!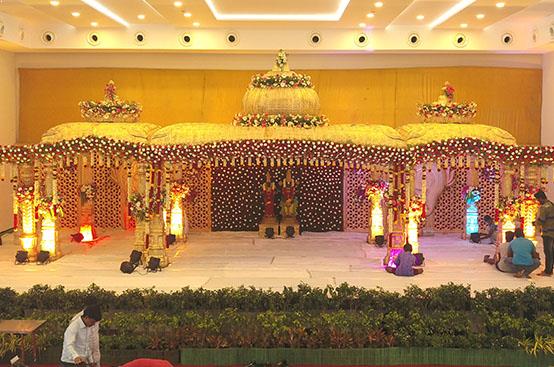 FUNCTION HALL
7,700 SFT Central AC Hall with attractive LED Lighting
800 members seating capacity
Spacious Bride & Groom Rooms
3 Seater Sofas
Cushion Chairs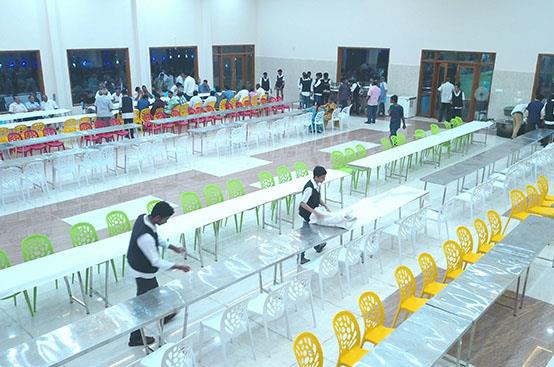 DINING HALL
5,000 SFT Central AC Hall
400 members seating capacity
Multi-Colour Fibre Chairs
SS Tables
Large SS Tables (Food counter)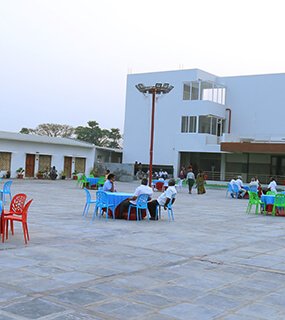 BUFFET AREA
11,000 SFT Open Lawn
Multi Colour Fibre Chairs
Round Tables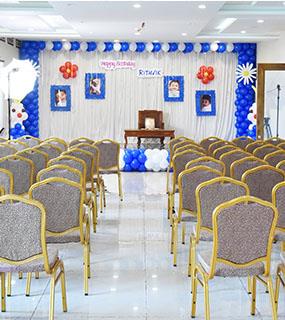 Mini function hall
500 SFT AC Party Hall for Mehendi etc. included in the package
SUITE ROOMS
2 AC Suite Rooms for Bride & Groom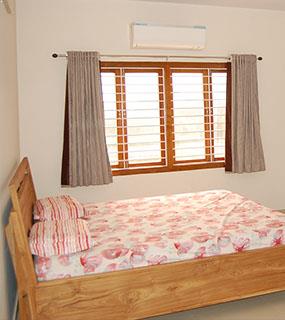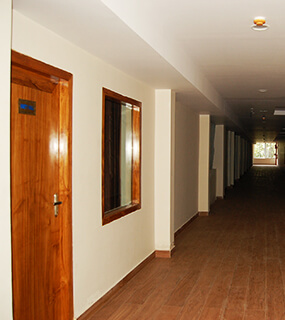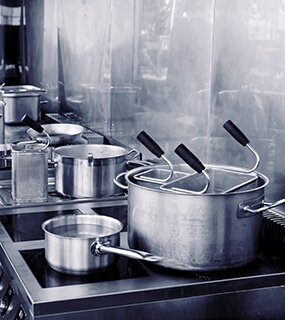 KITCHEN
1,000 SFT space with Utensils for 1,500 people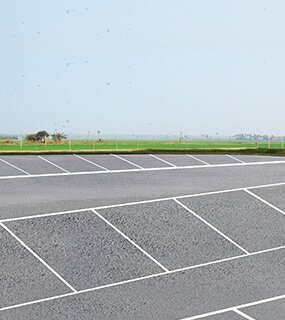 PARKING
Parking Capacity for 200 cars
OTHERS FACILITIES INCLUDED IN THE PACKAGE
Generator Rent
Power charges - Govt. supply
Lighting for the Building
Truck for Garbage dumping
Security Guards
Cleaning of kitchen utensils after the function
Carpets
Cleaning of Function & Dining Halls
Additional Utensils other than provided
Kitchen Utensils cleaning after the function
Additional Utensils, other than those provided
Manpower for removal of plates in Dining hall and used crockery in Function hall